Beautiful certificate from the St. Nicholas Consolidated Mill and Mining Company issued in 1880. This historic document has a border around it with a vignette at middle top of several miners working above ground. Smaller vignette at left of miners underground. Black border and print on pink paper. This item has the signatures of the Company's V. President, C. S. Longstreet and Secretary, D. J. Newland, and is over 129 years old. Small spot below secretary signature. Incorporated in New York.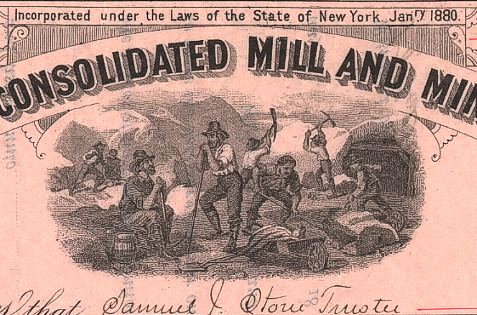 Certificate Vignette
Officers are the same for the Osprey Consolidated Mill and Mining Company and the companies were probably related.