Beautifully engraved SCARCE SPECIMEN certificate from the Wurlitzer Company. This historic document was printed by the American Banknote Company around 1960 and has an ornate border around it with a vignette of a manufacturing plant between two allegorical women. This item has the printed signatures of the Company's President and Secretary.
Certificate Vignette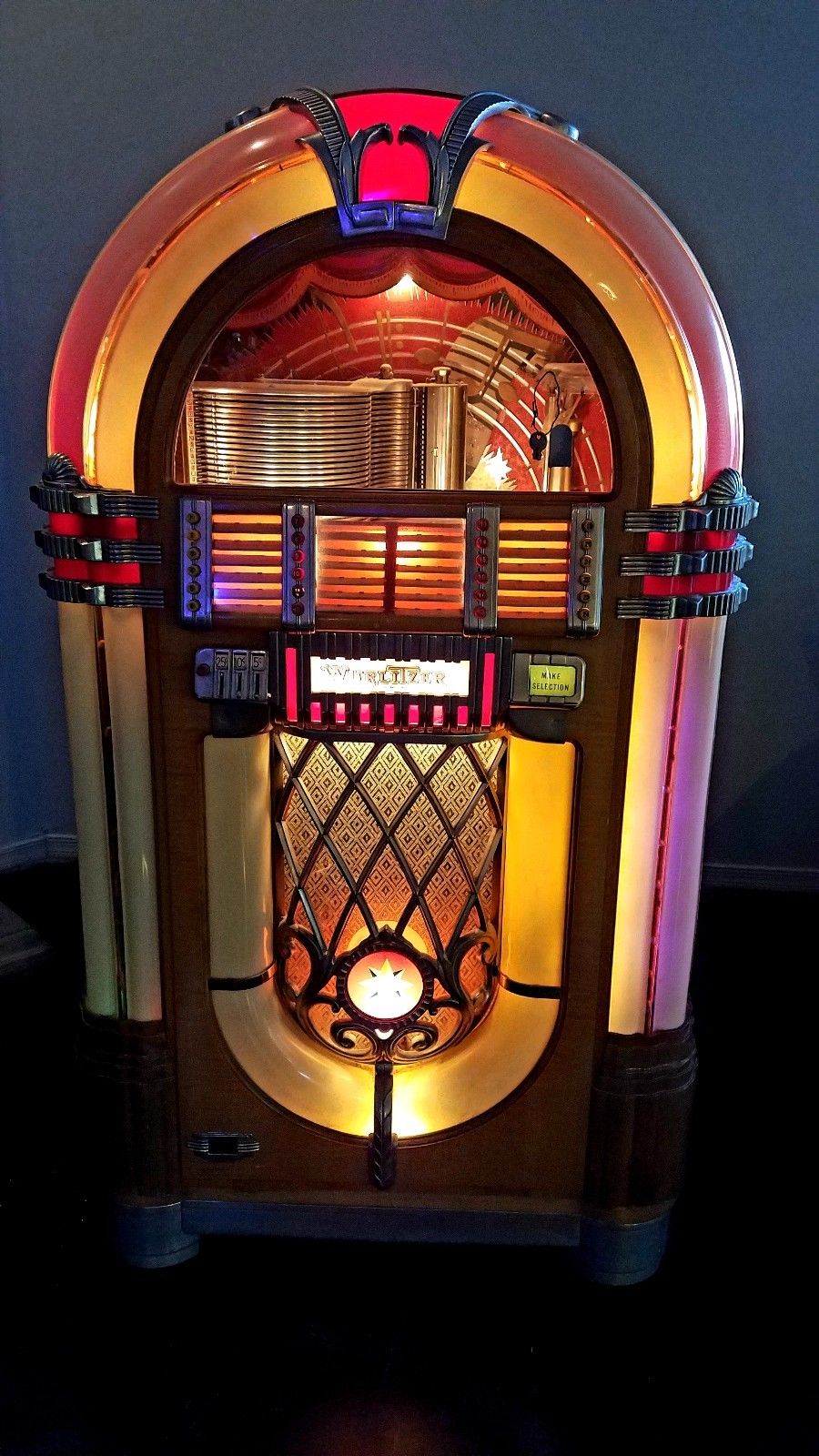 Old Wurlitzer Jukebox shown for illustrative purposes only
The Wurlitzer company was founded in Cincinnati, Ohio in 1856 by German emigrant Rudolph Wurlitzer. Initially, Rudolph imported and sold musical instruments made by his family in Germany, but eventually he moved into manufacturing, and in 1880, the first Wurlitzer piano was built in the USA. Development in the ensuing years included the production of the "Mighty Wurlitzer" theatre organ, then the company's first jukebox, the P10.