Beautiful certificate from the Jefferson Copper Mining Co. issued in 1900. This historic document has an ornate border around it with a vignette of a coat of arms between men working near a mine with and an eagle perched on cliffs. This item has been hand signed by the Company's President, Geo. J. Blakeley, and Secretary, L.S. McKee, and is over 115 years old.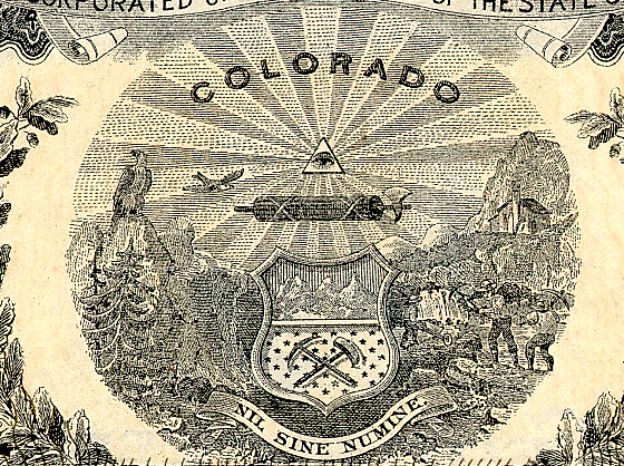 Certificate Vignette
The Copper handbook, Volume 10 - 1911 JEFFERSON COPPER MINING CO. COLORADO. Dead. Was a swindle, perpetrated, 1900, by the notorious W. C. Calhoun, of Denver. Was merged, circa 1901, in the Zancsville company, latter merged, circa 1902, in the Wabash Consolidated. Formerly at Golden, Jefferson Co., Colo.