Beautiful certificate from the Talk Company issued in 1903. This historic document has an ornate border around it with a vignette of the company's name. This item has the signatures of the Company's President, George L. Read and Treasurer, Byron F. Dwison and is over 107 years old.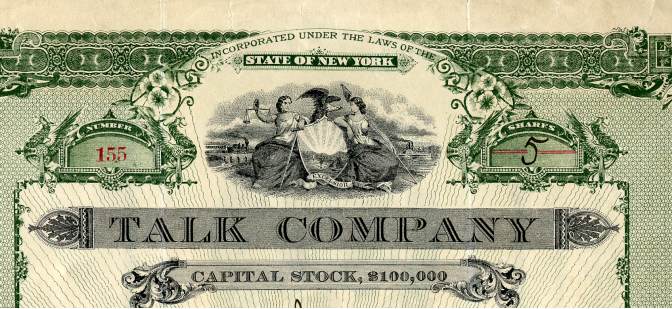 Certificate Vignette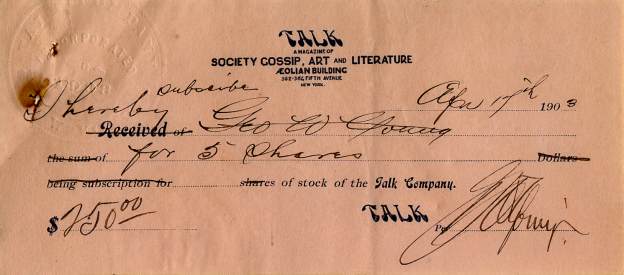 Stock Subscription Receipt
The certificate comes with a stock subscription receipt that says " Talk A Magazine of Society Gossip, Art and Literature" locate in the Aeolian Building 362-364 Fifth Avenue, New York.